Login
Log in if you have an account
Dont have an account? Register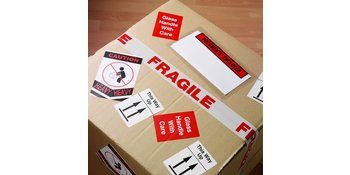 Shipping Timelines & Oversize Charges
Shipping & Oversize Surcharges
Shipping within Canada
We offer FREE Basic* shipping on orders of $100 or more within Canada (YAY EH!) - some exceptions to The Maritimes Provinces and Territories due to their distance.
Typical Delivery Times - the "Typical delivery times" listed are approximations based on other shipments to your postal code.  We strive to ensure all orders are to you in the absolute quickest time, however these are approximations and can not be taken as any sort of guarantee.  You will receive a Tracking number for your order as soon as it is processed on our end.  You can track your order with Purolator tracking HERE
Out of bounds shipments
* There are some locations that are far removed from major centres where unfortunately Purolator does not offer ground service.  In these rare cases the only option we have for shipping will be Purolator Express - there is usually an additional shipping charge associated with these.  Our shipping team will reach out in these circumstances before shipping the goods.
Shipping to USA
We charge a FLAT $40 CDN shipping on all orders going to the USA.
Typical Delivery Times are 5-10 Business Days 
Oversize Shipping Surcharges
Most LARGE items such as Snowboards, Wakeboards, Wakesurfs, SUP's, and Luggage may have an oversize surcharge that will show upon checkout.  If a box is larger than our shipping threshold available for FREE shipping, you will be contacted by one of our Customer Service Representatives and notified of any additional shipping costs before your order is processed.
Should the additional cost of shipping prove prohibitive, you may cancel your order without penalty (we will not bill your credit card until you have accepted the shipping costs).
Thank you for the support