Login
Log in if you have an account
Dont have an account? Register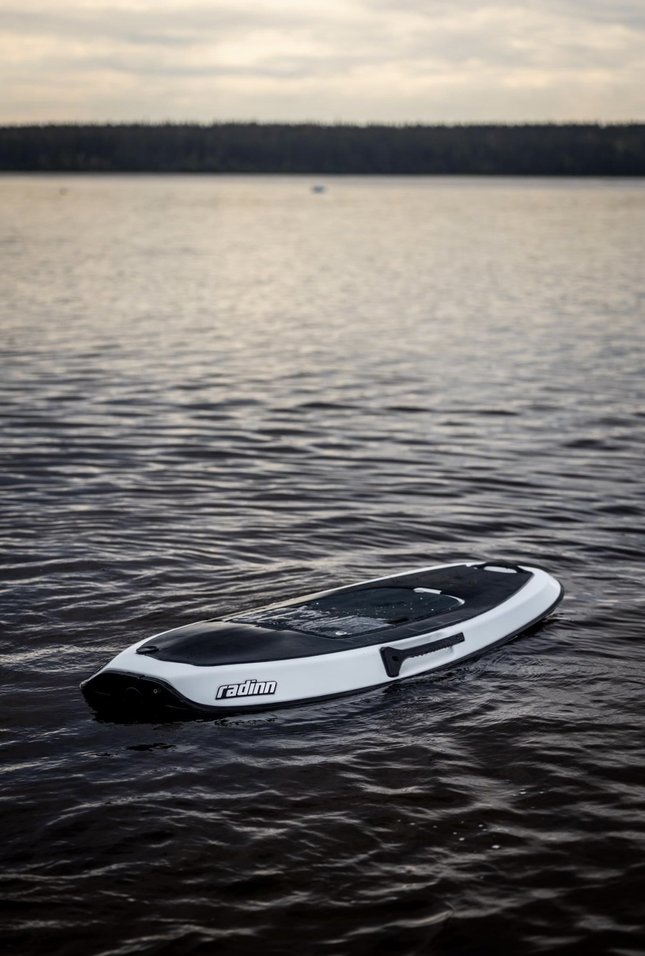 21 Aug 2022
The World's Original Electric JetBoard | Radinn Demo Day
Are you interesting in riding or purchasing an Electric Jet Board? S3 Boardshop has insider information!
Here at S3 Boardshop we offer free shipping on all orders $100 or more in Canada (excluding Quebec), our S3 Loyalty Club allows customers to earn points on every dollar they spend, in addition we also have a zero-hassle return policy which allows all our customers a true VIP shopping experience. Our knowledgeable staff is here to make your shopping experience seamless. By hosting product knowledge nights seasonally, we can ensure that you get the best product to match your goals, price range and skill level. With team leads in each department snowboard, skateboard and surf we will know what board or ski was designed for you, true match makers we are! 
We believe in the brands we carry which is why we source out premium goods. Does ethically sourced and sustainably matter to you? Our products are lifetime guaranteed. But wait we offer more! We offer the best prices guaranteed! Did you find the same product cheaper somewhere else? Let us price match. 
We aren't just here to sell you super cool stuff, we are also here to help! We have a shop dedicated to repairing and maintaining your old gear and putting your new gear together. Whether it's a skateboard, snowboard, or surfboard bring it in. Same day full tunes available. We even fit boa's! 
Nothing says summer time like our stand up paddle board rentals. Try before you buy, for as low as $50 a day you can take our Red Paddle Inflatable Stand Up Paddle Boards out on the water to have some fun! 
We are proud to be the best Skate Shop Canada, specializing in all things skateboard, longboard, Onewheel, and roller skate. With hundreds of selections to choose from decks, trucks, wheels, bearings, hardware, grip tape, tools, completes, accessories & more! With product in-stock year round for all your skate needs. Skate Shop Canada, S3 Boardshop carries the industries very best, Acid, Alltimer, Almost, Ambition, Amuse society, Anti Hero, April, Arbor, Arcade, Ashbury, Baker, Birdhouse, Black Panthers, Blind, Bones, Creature, DGK, Diamond, DVS, Dwindle, Electric, Element, Emerican, Enjoi, Fairplay, Fallen, Frog, Ghost Longboards, Girl, Globe, Grind King, Grip Gum, Grizzly, GX1000, HEROIN, Hockey, Howl, HUF, Hundreds, Independent, Landyachtz, New Balance, Nike SB, Obey, OJ's, One Ball Jay, Onewheel, ORB, Osiris, Penny, Pig, Plan B, Plenty, Polar, Powell, Primitive, Pro Tec, Rayne, Real, Red Dragon Supply, Remind, Rip N Dip, Santa Cruz, Sector 9. Shady Lady, Shake Junk, Shark Wheel, Sk8Mafia, Skate Balm, Skate Mental, Slimeball, Spitfire, Supra, Thrasher, Toy Machine, Vans, Welcome and Zero. With our new converted indoor mini ramped turned ultimate Skate Shop Canada we are sure to get you rolling. 
Our expertise does not stop there. Our Boutique Snowboard Shop Canada has what you need to ride backcountry, resort, or park. Fully stocked in snowboard & ski gear to get your family riding out on the slopes all season long. Our passionate & knowledgeable staff can match any rider's skill level to the best products available. Premium Boutique Snowboard Canada, S3 Boardshop carries Snowboards, Snowboard Bindings, Snowboard Boots, Ski's, Ski Bindings, Ski Boots, Winter Jackets, Snow Pants, Toques, Beanies, Mitts, Gloves, Goggles, Helmets, Kids Harnesses, Snow Skates, Snowshoes, Avy Bags, Gear Bags and much more. Premium brands, 686, Airblaster, Airhole, Armada, Burton, BCA, Beaverwax, Bent Metal, Capita, Crab Grab, Dakine, DC, GNU, Lib Tech, Nitro, Salomon, Santa Cruz, Spring Break, Vans, Volcom, Roxy, & more! Boutique Snowboard Canada, S3 Boardshop Located in Northern Alberta and available online internationally has it all.