Login
Log in if you have an account
Dont have an account? Register
Snowboard Like a Pro
24 Feb 2022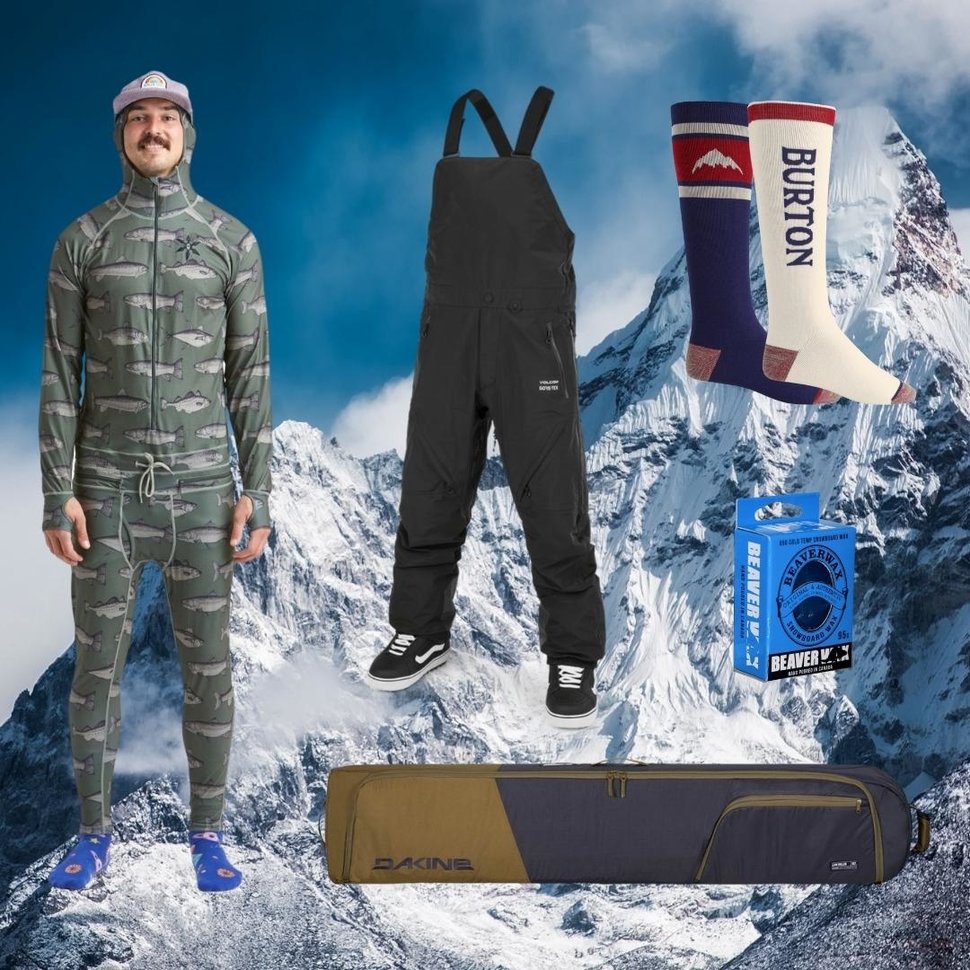 5 budget friendly options that will make your snowboard experience next level.
1)  Get a proper base Layer
Invest in a ninja suit. If there are 2 things you want your base layer to do for you it's to keep you warm and dry. Base layers are made from specific materials but NOT cotton, to wick away moisture from your body, when you stay dry you stay warm. What does that mean? Base layers are designed to keep the sweat away from your body.
Brands: Airblaster
2) Wear a Helmet
Helmets might not be mandatory where you ride but it's good idea, even a smart idea some would say since they can reduce brain injuries. But hopefully the protection that helmets provide is nothing new to you. Did you know Helmets offer additional benefits? They can keep you warm, an extra layer is additional insulation which on really cold days is super nice.
Brands: Sandbox, Spy, Oakley & Anon
3) Convert to a Bib
Wither you're learning to carve or are already sending triple corks. Bibs can be a huge vibe booster when they prevent snow going up your back or down your crack. Bibs were truly sent to this earth by the snow gods. Play in pow don't let the pow play you.
Brands: Burton, Airblaster, 686, Roxy, Volcom, Quiksilver,  
4) Get yourself a proper gear bag or Snowboard Bag
Are you notorious for forgetting your goggles or mitts? Gear bags are literally designed to help you get your sh** together.  Might not seem like big deal but we all know that forgetting something little can ruin your day out on the slopes. Stop spending your days out on the hill beating yourself up. Gear bags & snowboard bags don't only hold everything they also add additional protection to your gear that you paid hundreds of dollars for.
Brands: Burton, Dakine
5) Get a fresh wax job
We have everything you need for a DIY wax job. Wax, tools, iron, scrapers & more.  Better yet let us do it for you. We offer our services, so you don't have to lift a finger. No more slow days! Get some fresh wax on your board and enjoy some smooth base surfing.
Brands: Burton, Dakine, Beaver Wax